WELCOME TO MADE FOR HOUNDS
Our dogs deserve the best, that's why you've come to the right place. We offer an amazing range of apparel and accessories, all made with love for the hound in your life. Featuring our signature collection of handmade apparel exclusively designed and handcrafted (by us) in Melbourne Australia. 
Testimonials
Best purchase of 2021!
The perfectly fitted jumper for my little dachshund. Quality is outstanding and the material is super soft and cozy. I purchased 2 other prints after this because I was just so pleased with the product! 

Keep up the good work ladies!! You've got a customer for life.
Howling success
Living in the world's most lockdown city has been made more comfortable with these masks. Sizing is perfect, ear loops comfortable and adjustable. 3 layers of soft cotton protection, that is breathable in the warmer months while walking all day everyday. I need to buy more as always devastated when they are in the wash! Thank you.
Not just adorable- great quality too! Not only did my pup look adorable wearing this but she looked comfortable and warm. The product is clearly good quality and the speed of service was exceptional.
Outstanding! Absolutely gorgeous print, fabulous quality and very well made! Could not be happier and will certainly be buying more.
Best Jammies Ever!! Absolutely fabulous - we were being woken on cold nights by a cold boy sneaking up on the bed to snuggle in, now he is warm as toast and sleeps in his bed all night. The service was fabulous and he looks cute as a button in them.
Great craftsmanship and quality. This little jumper is super cute on my pooch, the stitching and fabric is top notch. Would definitely recommend!
Fits like a glove
Love these guys, they have such good quality products, plus the fit is impeccable. My favourite hands down.
Latest Blog Posts
The story behind Made For Hounds, and how we made our vision become a reality.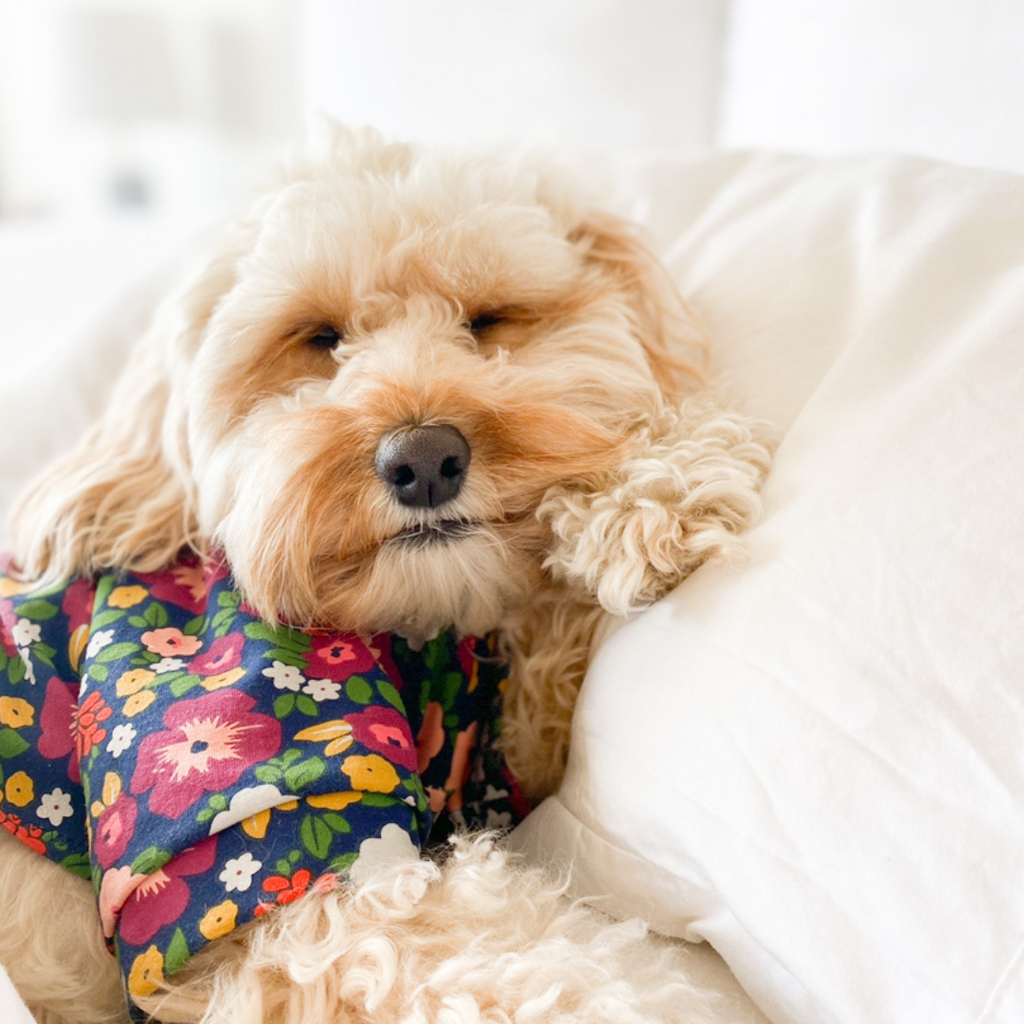 Let's be real here, 2020 will most likely be the most challenging year that most humans will ever face in their lives. However if you look at it from a dog's perspective, 2020 will be the best year (or 7) that they will ever live.